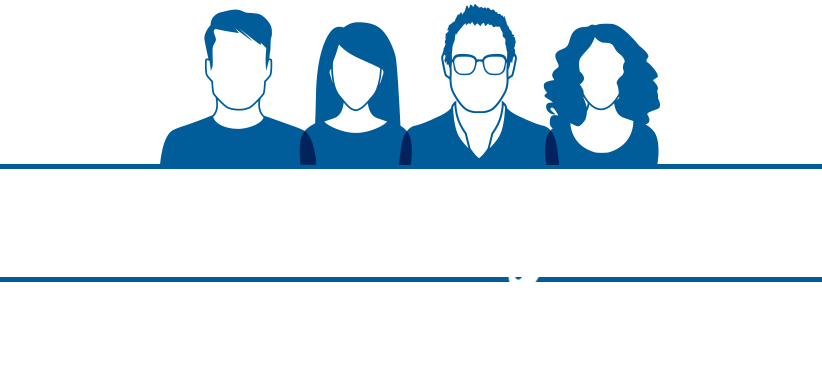 Chicago, IL

|

October 5-6
Live stream broadcast on October 6
Get ready for a conference all about YOU
Network Days 2017 will focus on how the Funding Information Network (FIN) tells the story of its nonprofit and social sector users.  Join us for two days of workshops, panel discussions, and networking opportunities that will provide you with the tools to better measure the impact of your work.
October 5 will be hosted by the McCormick Foundation, and October 6 will be hosted by one of our own FINs, Forefront.
To learn more about the Funding Information Network, visit our website. 
Go! There is much more of value at Network Days than most other types of conferences, and the unique perspective of funders and data scientists you get really strengthens your working understanding as a FIN.
Wednesday
Location: Hilton Chicago
720 South Michigan Avenue
Chicago, IL 60605
4:00pm – 6:00pm: Pre-conference Happy Hour
Foundation Center staff welcome you to Chicago! Join us at Kitty O'Sheas, located at the Hilton Chicago for a casual gathering before the official start of the conference.
Thursday
Location: The McCormick Foundation
205 N. Michigan Ave., Suite 4300
Chicago, IL 60601
8:30am – 9:00am: Check-in & Breakfast
Grab a quick bite to eat and chat with colleagues!
9:00am – 9:30am: Welcome & Introductory Remarks
Opening remarks, agenda review, and logistics for the Center's Network Days conference. We'll also set the framework for this year's conference.
Speakers:
9:30am – 12:00pm: Idea Connections Systems (ISPI) Session, sponsored by the Knight Foundation
In this session, you will learn about your personal preferences for innovation, problem solving and communication. Centered on the tool, the Innovation Strengths Preference Indicator® (ISPI™), you will learn more about yourself and have the opportunity to network with others in a unique way. You'll leave the program with:
A common definition and language for understanding creativity and innovation

A better understanding of innovation goals

Improved efficiency and effectiveness as an individual

A common lexicon and framework for understanding individuals and group dynamics that you can use at the conference and back at your home organization
Pre-work requires completing the 50 questions of the ISPI. You will receive your personalized ISPI Feedback Report in the session.
Speakers:
12:00pm – 1:30pm: Regional Lunch
Enjoy lunch with colleagues located in your region! Please sit in your designated area and be sure to follow the guided questions that have been provided. Take this time to introduce yourself, connect with those in your area, and maybe even make a plan to stay in touch or collaborate on an upcoming project.
1:30pm – 3:00pm: Introducing the NEW FDO!
The moment you have all been waiting for -- discover all of the new features that our updated user interface has to offer! Highlights will include improved networking functionality, more available sources of funding in your geographic area, and of course an easier way to search. You won't want to miss it! And, we want to hear from you. What works? What could be better? Make your voices heard!*
*As this is a hands-on session, please be sure to bring your own laptop or tablet.
Speakers:
3:00pm – 5:00pm: Field trip
Visit the Harold Washington Library Center, the central library for the Chicago Public Library System to learn about how the library has prioritized user-centered design as their create programming opportunities for their patrons. The library is approximately a 15 minute walk from the McCormick Foundation.
5:30pm – 6:30pm: Optional Happy Hour
Join us at The Berghoff, an iconic Chicago bar to unwind after a successful first day!
Friday
Location: Forefront + Livestream
208 South LaSalle Street, Suite 1540
Chicago, IL 60604
8:00am – 9:00am: Breakfast
Enjoy a celebratory breakfast!
9:00am – 9:15am: Introduction to the Recognition Ceremony
Join us as we celebrate those FINs and supervisors with 5+ years in the network as well as our top scorers from this year's Network Achievement Report.
Speakers:
9:15am – 10:00am: State of the Network Presentation & Recognition Ceremony
Learn about the FIN program's recent achievements and updates and applaud this year's outstanding FINs.
Speakers:
10:00am – 10:45am: Keynote Address
11:00am – 12:30pm: FINspire! Learn How to Collect and Utilize Data to Tell YOUR Story
How has the FIN program impacted your community?  We know all of you have user stories — now, learn how to document and share them in a compelling manner. This panel, made up of seasoned FIN supervisors, will share some of the ways that they collect and utilize programmatic data. They will also provide recommendations and best practices for telling your FINspirational stories!
Speakers:
12:30pm – 1:30pm: Lunch
Enjoy lunch with your colleagues!
1:30pm – 3:00pm: Meet the People Behind the FDO Profile: How Foundations Prioritize Giving and Make Strategic Decisions
Our Funding Information Network (FIN) partners use Foundation Directory Online every day to help their local nonprofit organizations identify potential funding opportunities. Who are the people behind the profile and what do foundations want applicants to REALLY know about them?
Speakers:
3:00pm – 3:30pm: Closing Remarks & Evaluations
We'll wrap up the conference and get your feedback.
Speakers:
It is a great opportunity to learn from peers on how to develop funding, marketing and board support for your FIN and to design programming that compliments the FIN and has true community impact.